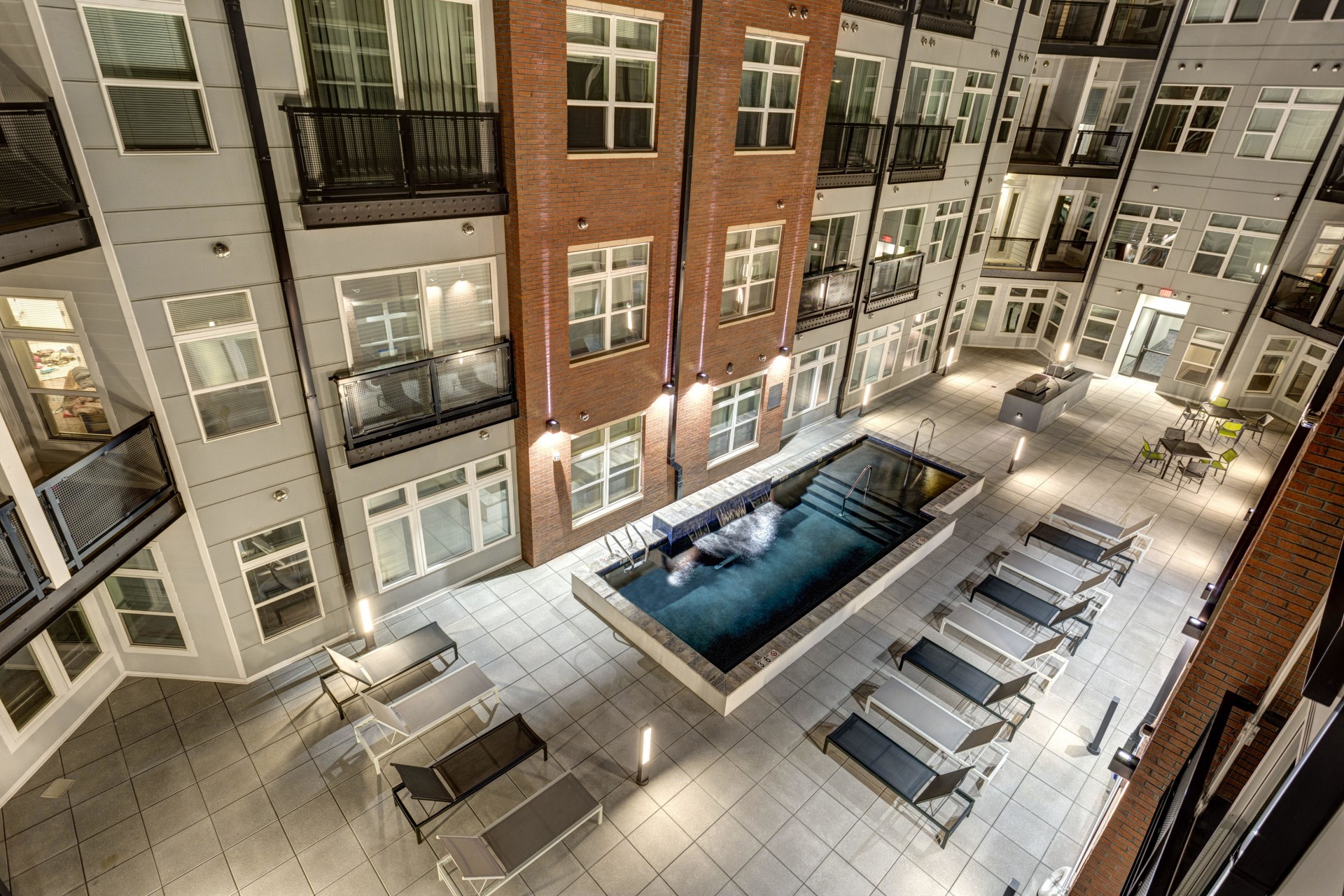 Your Review
Submit a Review

Resident Reviews
|Recommended: YesThe service is amazing and it is a great place to live. — the perfect apartment.
|Recommended: YesAwesome 😎 — I really enjoyed my time at aura downtown and it only got better after the new office staff
|Recommended: YesI've really enjoyed living at Aura downtown. — I've really enjoyed living at Aura downtown. Maintenance staff very friendly and prompt.
|Recommended: YesI have been pleased with the apartment and have had positive interactions with the staff. — This property is excellent. It is located in the center of the city making it easy to walk most anywhere you would want to go. Everyone is nice, friendly and welcoming. I feel like I am part of a community. Things are keep nice and clean and maintenance is very responsive. A great place to live
|Recommended: YesAmazing with one concern — This apartment is perfect and offers every and anything you need. The single issue i have is how inconvenient it is to host guests due to the lack of any guest parking or lowered rates for guests at the parking garage near the building. Besides that, everything here is perfect.
|Recommended: YesAwesome — Everything is amazing, I'm sorry to see the office staff go but at least the maintenance fellow is freaking amazing The windows and walls are 110 soundproof, I would hear a pin drop when my neighbors are listening to metalica on volume of 10 10. The only weakness is the doors are not hung tight so I hear a pin drop in the hallway. This is NOT a maintenance issue, rather a construction one. Every maintenance problem has been solved in minutes
|Recommended: YesNew Resident at Aura Downtown — I moved into Aura Downtown in June and I have had a pleasurable experience. The move-in was great Charlie- The Property Manager is attentive and available to answer questions. The office staff is helpful as well Great apartment choice and convenient location to access Downtown amenities.
|Recommended: YesWonderful Apartments — I have a really nice studio. The new staff is great.
|Recommended: YesCost — Beautiful complex but the prices are way to high for the area
|Recommended: YesGreat staff and location — Been here for almost 2 months and seeing the changes the new management staff is making is great and love the location.
|Recommended: YesGreat — I would say it's the perfect place to have as your first apartment
|Recommended: YesGoing to miss the downtown life — Great location with safe and secure apartments. The tanning bed was nice and a great perk to add on top of the pool when telling your friends about the "struggles" of downtown living. I moved away for continuing my education but if come back to Norfolk the Edge would be the my go to place to rent again
|Recommended: YesGreat — All good
|Recommended: YesCalm in the Heart of the City — Close enough to walk to all downtown restaurants and events and just far enough away to provide a quiet, residential feel.