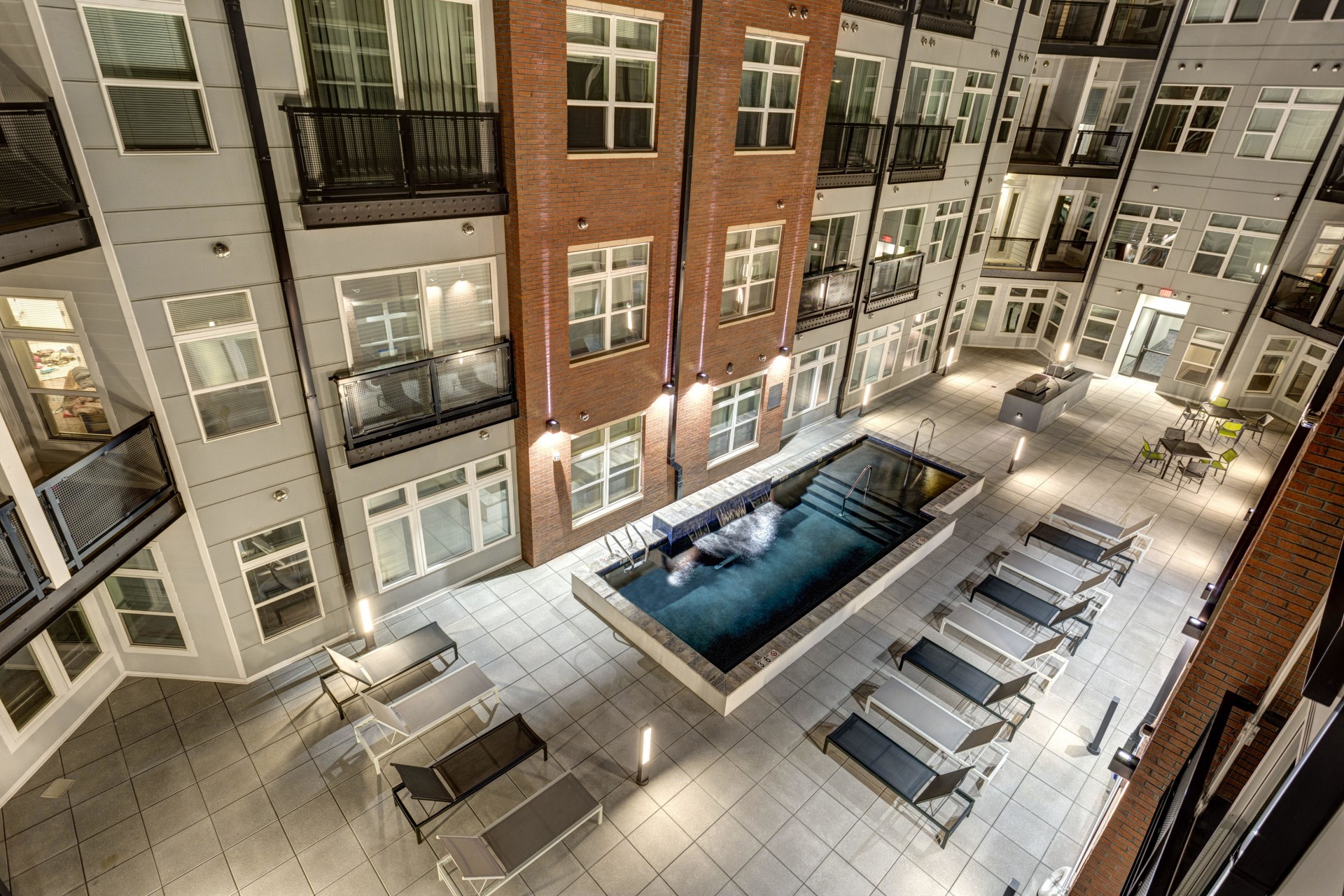 Your Review
Submit a Review

Resident Reviews
|Recommended: YesConveniently located, not unreasonably priced, and beautiful inside. — I love it. I would highly recommend moving here. The apartments are beautiful, the amenities are great, the place in general is quiet, and the staff is highly responsive and courteous. It is located in an prime location in Downtown Norfolk, where almost everything is in walking biking distance. I have to drive a bit far for work, so I frequently use my car and I love the ease of parking--and how safe my car feels in the private garage.
|Recommended: YesGood apartment — I have lived here for several months and overall I have enjoyed living here. The furnishings and appliances are up to date and the staff and other residents are friendly. Parking spaces are pretty tight around here and there is no guest parking which is a major issue. Also there has been some trouble with the gates for the garage.
|Recommended: YesNice place to live but the future is uncertain — I genuinely love my apartment at The Edge 450. The look, the location, and attached private parking garage set it apart from other apartments in the area. However, I have some concerns that have me possibly considering a move. Since day one, I've had constant issues with the property management. Repair requests on a brand new apartment took over 6 months to complete. I've also had to deal with lost paper worker, lost applications, and even lost payments twice. Also, with the property management and ownership changing two or three times in the last five months, I am a little uneasy with what to expect in the near future. And I'm concerned with what the real reason is for the frequent property management changes. The original property owner purchased another property I lived in during the Summer of 2017. We were forced to move out and offered large discounts for renting from one of their other properties. These discounts were to last as long as we resided in the same unit. This weighed heavily on my decision to move to The Edge. When I renewed my lease in 2018, this was proven to be untrue. The then property management claimed to not know anything about these offers and my rent discount went from 39 to 15 increasing my rent by 214 a month. Then due to a payment misapplication, my monthly credit was not applied correctly for my 15 discount and I now pay the full price of monthly rent again increasing my rent expenses another 198. With all of this and more happening the last year and a half, I am reconsidering renewing my lease. The full cost of the rent, coupled with the property management issues of the past is a high price to pay for 600 square feet. NOTE This review bears no reflection on the current property management as they have only managed for less than a month and I've had no problems with them thus far.
|Recommended: YesBeautiful place to call home — Even though it is a fairly large complex, everyone is caring and kind to one another. The office managers are friendly and inviting and always willing to help with any concern. We love living here